Mesa-Goodlife Blog
The Mesa-Goodlife Blog is your way to discover new pages on this site about Mesa Arizona and the southeast valley of Phoenix. You...
*find out what's remarkable in the SE Valley.
*get seasonal news like "Zoolights."
*know what's happening around Mesa and the Southeast Valley.
*plan southwest vacations.

To subscribe to the Mesa-Goodlife blog just right-click on the orange RSS button and then paste the url into your free RSS reader. (Use "copy shortcut" in Windows Exporer and "copy link location" in Firefox.)


Mesa Arizona News


Just click on the My Yahoo! or My MSN or Google buttons in the box to the left.


Blog feeds are an easy way to find out when there is something new without having to rummage through a website. My experience so far is you never get spam this way.
It's a fun to see the latest news waiting for you. Like a newspaper delivered to your computer with just the articles you want to read!
Christmas Light Show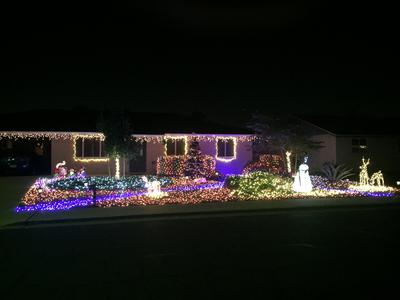 Three years ago we bought our home after living in an apartment for 12 years. The one thing I missed about home ownership was decorating for Christmas.